Today was Walkabout NYC and therefore it was awesome.

Still delving into the tech scene here in nyc, and this was a perfect way to meet people who were also passionate about innovation and tech, as well as spy on successful companies during a work day.
First stop of the day, since Facebook's tour was rescheduled*, was Onswipe!
Super cool technology here, folks. Imagine being able to take your favorite newspaper and instantly have it read like a magazine on a tablet? Hm, maybe a webpage? Publish on the tablet for free and make your content accessible to Ipad users everywhere using Onswipe!
The office of Onswipe is actually one of the nicer offices I've seen so far. Upon entrance through the long dark hallway, (or if you come through the back – very bright), you see a large space, with a wall for Ipads and user testing (guessing on this one) and open space with chairs and couches near a tv to your right. To the left is a section for working, hence the desks and *gasp* real employees! Everyone is so nice here, the company atmosphere is admirable.
After a summary of Onswipe and a Q&A session, I scooped up a free copy of CEO Jason L. Baptiste's book, The Ultralight Startup, which may be ultra helpful in the future. Thanks Jason!
And the dynamic duo who created it all, (from left) Andres Barreto and Jason L. Baptiste.
Thanks again!
Second stop, Spotify!
Spotify may just be the coolest company on this planet. Walk through pretty tight security (by office standards) in the lobby, up to the 11th floor, and boom! Amazing green walls leading to the most legit office this side of Union Sq. They have old school video game machines, a ping pong table, and for the Walkabouters, buckets and buckets of local beer, including Magic Hat. Before the tour even began, I was tipping my hat to Spotify, vowing to re-download the app as soon as I got home.
So apparently I was also on the last tour of the whole office, because we toured secret app planning territory aka where all the engineers work. All of the rooms in the office are named after famous musicians, from Dolly Parton to Jay-Z. I noticed on each employees' desk – green Spotify headphones! I want!
Did you know that Spotify has around 250 engineers in Sweden? That each new employee is required to go there in their first month of employment? That the app is PEER-to-PEER!?!?! (all caps for emphasis, folks). Consider my mind blown.
Cleaned up my brains, scooped up some Spotify stickers and headed to my next destination.

Last stop of the day, Techstars NYC!


The Techstars Walkabout session was less walking, more talking and picking David Tisch's brain about NYC, the startup community, applying to Techstars NYC and his opinions on trends, Groupon, the Facebook IPO and all that jazz. Mr. Tisch is as straightforward and humorous as he appeared on the techstars show, which was refreshing to see.
Listening to David's advice to entrepreneurs and business owners, students and engineers was a perfect ending to the day.
* Received an email that the Facebook tour will be rescheduled until after the IPO due to concerns about the press sneaking in and gleaning information. Sneaky, sneaky press. *puts away microphone*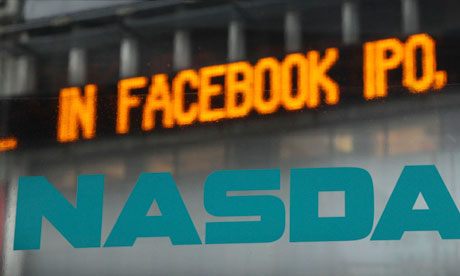 Walkabout NYC swag:
Overall, awesome day! Met some great people, had a good time seeing the office spaces and future plans for each company and getting advice from current employees.